Repair
Pool Repair Services for Spring Branch, San Antonio & Boerne

As every pool owner knows, with pool ownership comes the occasional pool repair. By working with the trusted pool professionals at Dan's Pool Service, you can rest assured that your pool issue will be properly diagnosed and repaired according to the highest standards of quality and service. From structural pool repairs to pool equipment repairs, our technicians are highly trained and qualified to handle your every pool repair need. Call us today to schedule an on-site consultation. We'll troubleshoot your issue and make our professional recommendation. If possible, we'll fix your problem on the spot so you can get back to enjoying your pool. For more complex issues, we'll create a repair plan that suits your schedule.
Call us today to discuss your pool repair needs. Together we'll keep your pool looking beautiful and running efficiently for years to come!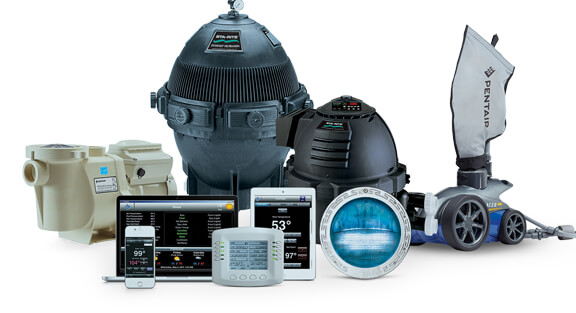 Pool Equipment Repair
Heater not reaching temperature? Spa draining mysteriously? Air blower coming on at odd hours? We can help. Old or damaged pool equipment can not only compromise the overall efficiency and safety of your pool system, but can also skyrocket your utility bills. Our qualified technicians can repair or replace your pool equipment quickly and for a fair price. We'll work hard to repair your existing equipment, and when a replacement or upgrade is needed we rely on the unsurpassed quality, durability, and efficiency of Pentair pool equipment to keep your pool at its best for years to come.
Contact us today to discuss your pool maintenance, servicing, and repair needs. We service all major brands.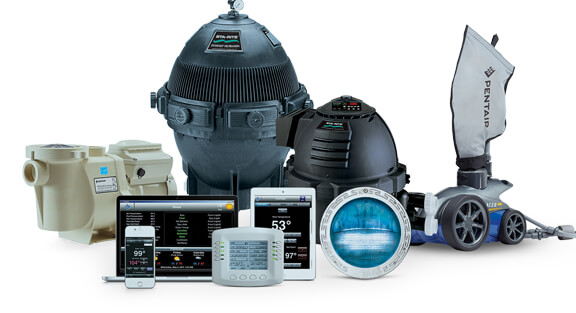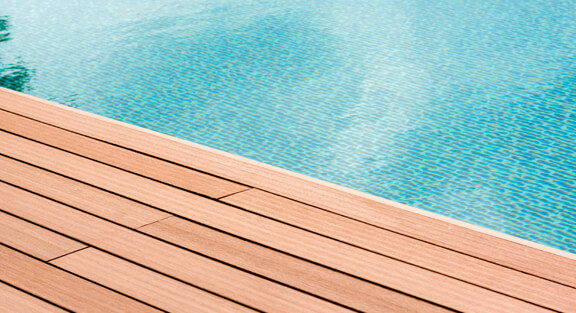 Deck Repair
If decks are not installed properly with using correct subgrade compaction techniques, normal ground movement can cause serious issues and unsightly damage. Fixing a crack for cosmetic purposes will not fix the underlying issue, and with time the inevitable reappearance of the crack will require you to have to revisit this problem. Let us give you a no obligation analysis of your situation and recommend a course of action.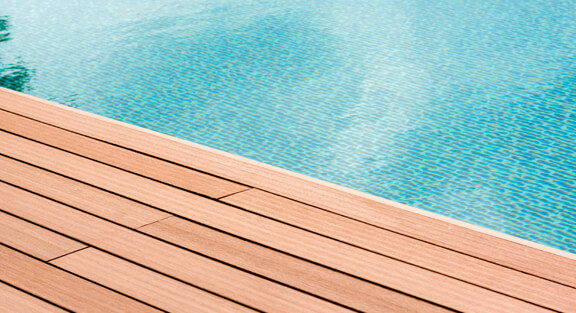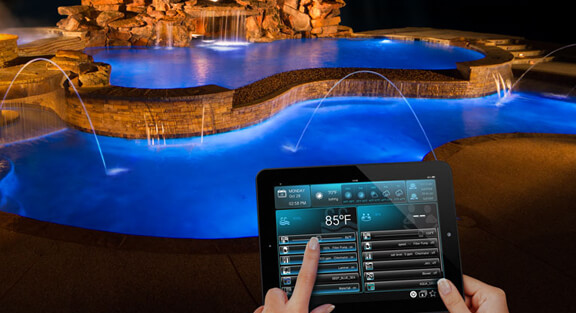 Pool Equipment Upgrades & Automation
We are automation experts. Let us provide you with a no cost estimate to simplify the operation of your system.
At Dan's Pool Service, we understand your time is valuable. There's no reason for any pool or spa owner to use more energy or spend more money than necessary in order to maintain their pool, and that's why we're dedicated to giving you the most energy-efficient custom poolscape to enjoy in the most effortless way.
Outfitting your pool from the onset with energy-efficient equipment proves to be the best way to reduce energy consumption while cutting your utility costs associated with pool ownership, all while running a low-maintenance pool. Because when your pool runs effectively and efficiently, you get more time where you should – in the water.
Integrating an automated control system is the best way you can save time and money while operating your pool. Imagine being able to warm your pool or spa before you get home, having it ready for you by the time you arrive. Automated control systems give you the latitude to control your pool anywhere, anytime on your smart device – a perk for the pool owner on the go.
While there is a greater initial investment to incorporate energy-efficient pool and spa equipment, the rate of return can save you hundreds of dollars on future utility bills. Not only does energy-efficient and environmentally-friendly pool and spa equipment reduce pool operating costs, it also cuts down on energy usage and saves water – benefiting both you and the environment.
Contact Dan's Pool Service today to find out how we can outfit your custom pool, or retrofit your current one, with energy-efficient equipment.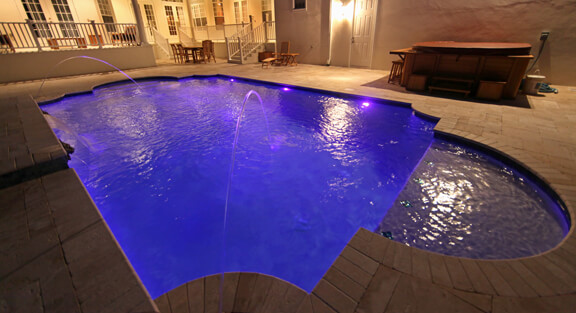 Pool Light Repair
It is of our utmost concern that your family and friends remain safe while using your pool. Most pool and spa light installations in our area are of the 120 volt variety. Some municipalities require 12 volt installations. Both are safe if installed and maintained properly. Let our experienced technicians verify this for you and make recommendations if necessary.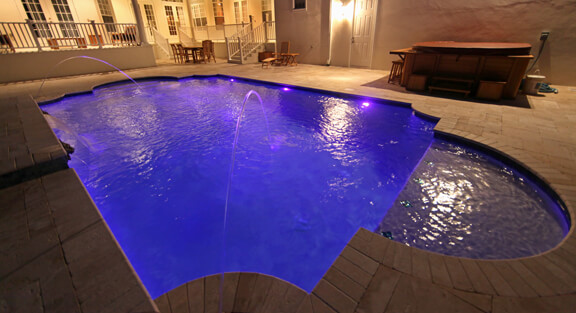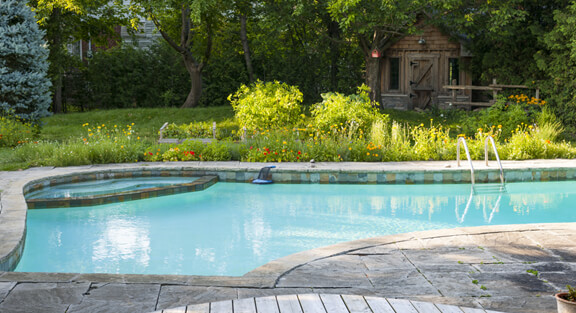 Water Sanitization
All sanitization methods for swimming pools and spas require different procedures for proper application. Whether you use time-tested chlorinating methods or more modern salt water to chlorine conversion applications we can help you decide what is best for you and your current situation.