Maintenance
Pool Service & Maintenance in Boerne, Spring Branch & San Antonio

Pool ownership is a big responsibility, but it doesn't have to be. When you choose Dan's Pool Service as your professional pool service company, rest assured your pool is in good hands. With more than 30 years of experience, our professional service and pool maintenance team is ready to take on the responsibility, giving you the time you need to do what's most important – enjoy your pool.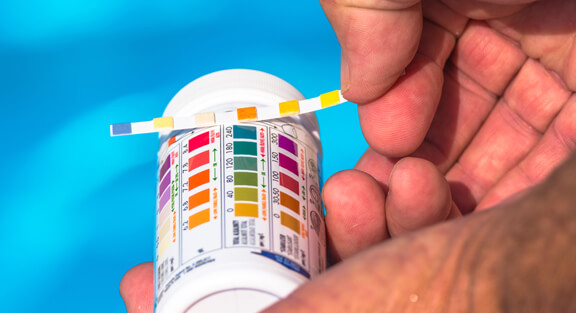 Weekly Maintenance Packages
*all levels include complete water chemistry analysis. Sequestrants extra.
Platinum = full weekly cleaning with chemicals included*
In addition:

Backwash sand or d.e filters as needed.
Clean single cartridge filters as needed.
Quarterly to semi annual cleaning of d.e or quad cartridge as per manufacturer recommendation ( additional labor charge ).

Gold = Empty baskets and cleaner bags with chemicals included.
Silver = chemicals only
What to Expect
Our technicians are trained to arrive with the tools necessary to complete each task in order to properly clean your pool. We use our own cleaning equipment in conjunction with your plumbing system in order to clean your pool. This allows us to visually inspect, test, and manage your equipment on each visit. All trucks are stocked with smaller items such as replacement bags and baskets for more popular brands to help prevent a return trip to your property.
We will normally spend 25-35 minutes for each visit (platinum level). For heavy leaf periods more time may be necessary.
A complete water chemistry analysis will be performed each visit and chemicals/minerals will be added in order to provide a sanitary environment.
A drop slip or electronic communication will be provided in order to communicate any pertinent information about each visit to you.
How Much Should I Be Paying for My Service?
When budgeting for your monthly service costs, you should take under consideration what you are receiving for your hard earned dollars.
We include chemicals ( excluding sequestrants ) in all levels of our maintenance programs. many companies charge extra for chemicals.
In South and Central Texas many would consider a 3 inch rain event a storm. We would agree, but anything less is just high humidity! We have never charged extra for rebalancing water chemistry after dilution from a small magnitude storm. Many companies do!
Many times our technicians can make onsite minor repairs while servicing your pool which will not incur a trip charge.

We have been servicing pools in Kendall county and the surrounding area since 1988. The average age of our maintenance accounts are 20+ years!
This speaks volumes, and we are proud and humbled by this fact.
We may not be the least expensive, but paying for quality, reliability, and peace of mind will save you grief and money in the long run.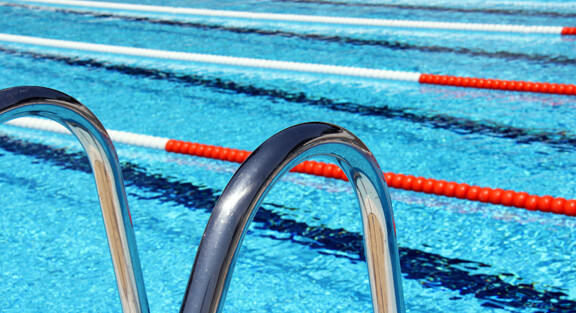 Commercial Pool Service and Maintenance
Dan's Pool Service offers commercial pool services to a variety of corporate clients in the Boerne area who know they can trust us to keep their facilities clean, safe and conforming to all government regulations. If you require a detailed maintenance and cleaning package for your commercial pool and spa area, we'll assess your needs and work with you on your schedule.
Commercial Pool Cleaning
Our commercial cleaning services can be customized to fit your exact needs, and include:
Chemical Treatments
Acid Washes
Vacuuming and Skimming if Needed
Cleaning of Filter and Pumps as Needed
Power washing
Commercial Pool Maintenance
We offer a wide range of customizable service options to keep your facilities looking beautiful and your pool systems running efficiently.
Commercial Pool Openings and Closings
Water Testing and Treatment
Pump, Filters, and Heater Maintenance
Auto Cleaners Service and Installation
Painting
Pool Lighting
Salt chlorine generator maintenance and repair
Pool Equipment Upgrades
Don't flush revenue down the drain! Outdated or damaged pool equipment can put a strain on the rest of the system, spiking your energy consumption, and potentially costing you thousands. If your facility has grown significantly since the installation of your pool, you may have outgrown your system. If your system is struggling to keep up with the increased traffic in your pool, you may begin to experience persistent cloudiness and other water chemistry issues. Our technicians can assess your current system to ensure it is still meeting your needs, and recommend a replacement system if necessary.